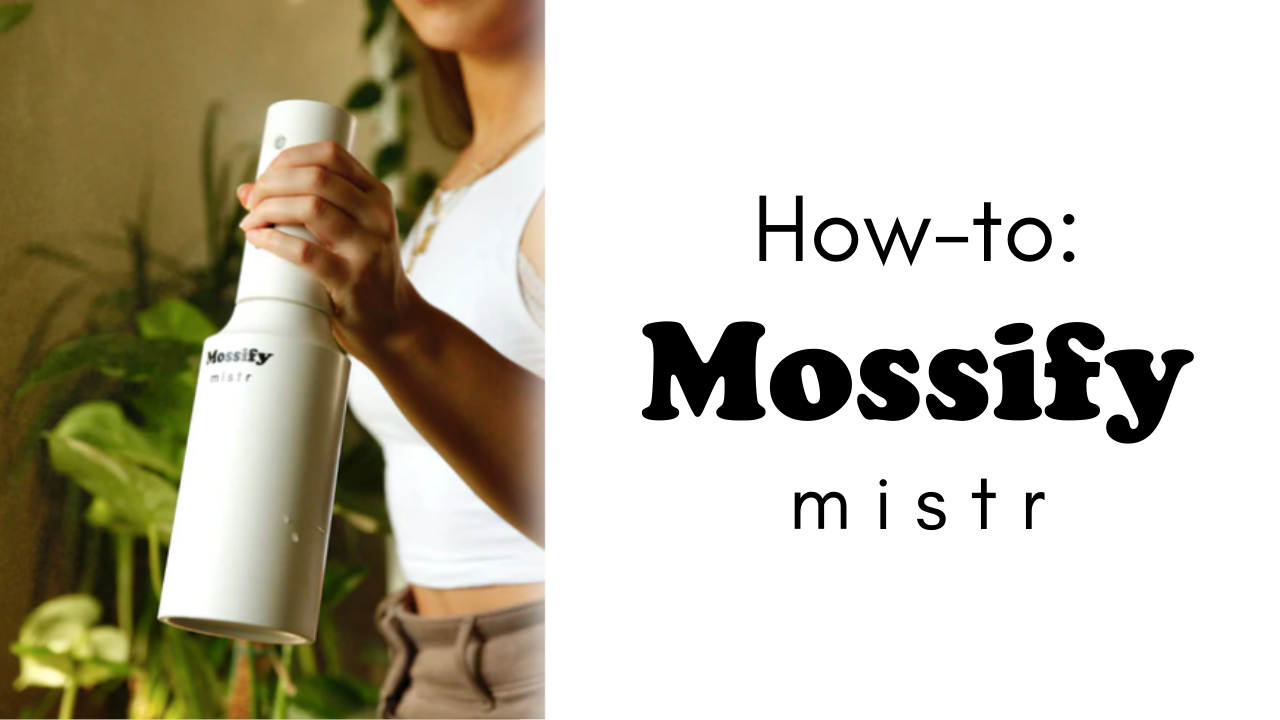 How To Use Your Mossify mistr™ | Automatic Rechargeable Plant Mister (2022 Updated)
Bring back some natural mist to your plants. Recreate the rainforest with this ultra fine mist. Increase your plants' moisture levels without over watering your soil.
On this tutorial video, we walk you through step by step how-to properly use your automatic & rechargeable Mossify mistr.
What's included on your mistr box:
- Automatic rechargeable water mister (750ml)
- 1 Micro USB charging wire
- Instructions booklet (instruction tags include 3 languages: English, French & Spanish)