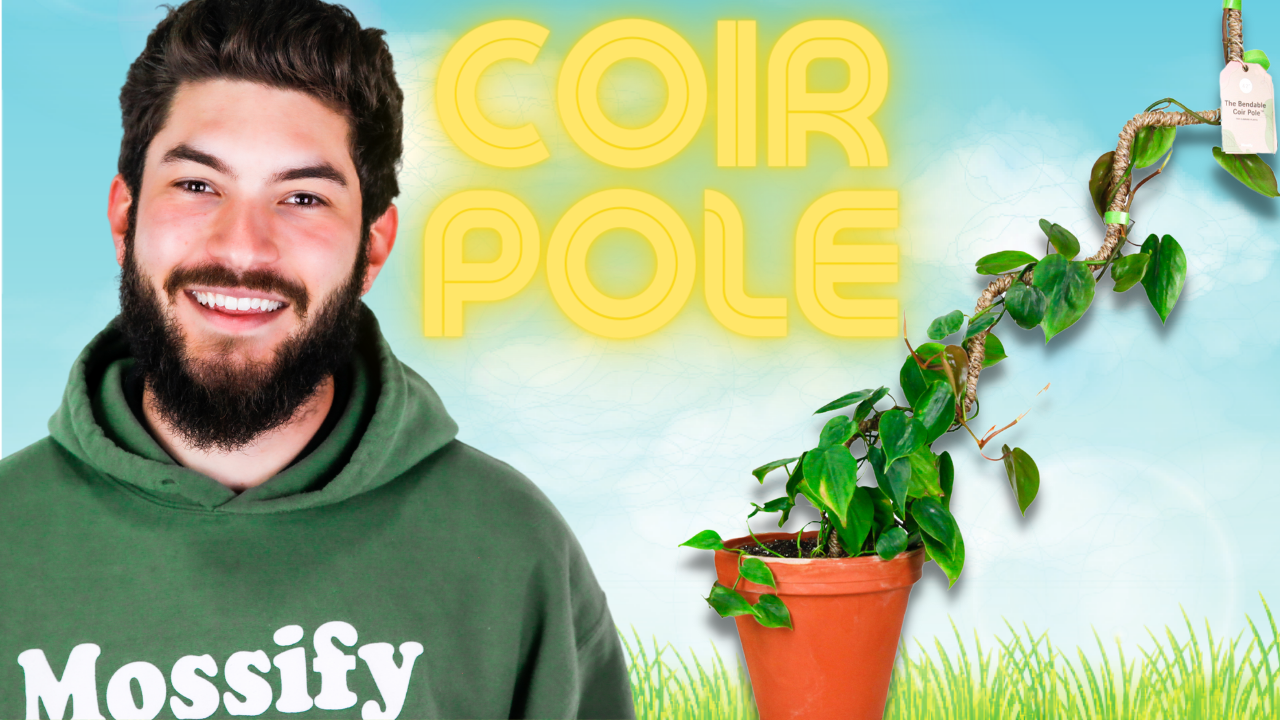 HOUSEPLANTS TUTORIAL: How To Make A Bendable Coir Pole™ Look Aesthetically Pleasing
Lucas walks us through how to make a Bendable Coir Pole™ look aesthetically pleasing.
No plant ever grows at a perfect 90 degree angle in nature. So instead of having a straight stick to support your houseplants, a Bendable Moss Pole™ or a Bendable Coir Pole™ are the perfect way to mimic your tropical houseplant's natural growing environment. 
Stay tuned until the end of the video to learn a thing or two... ;)