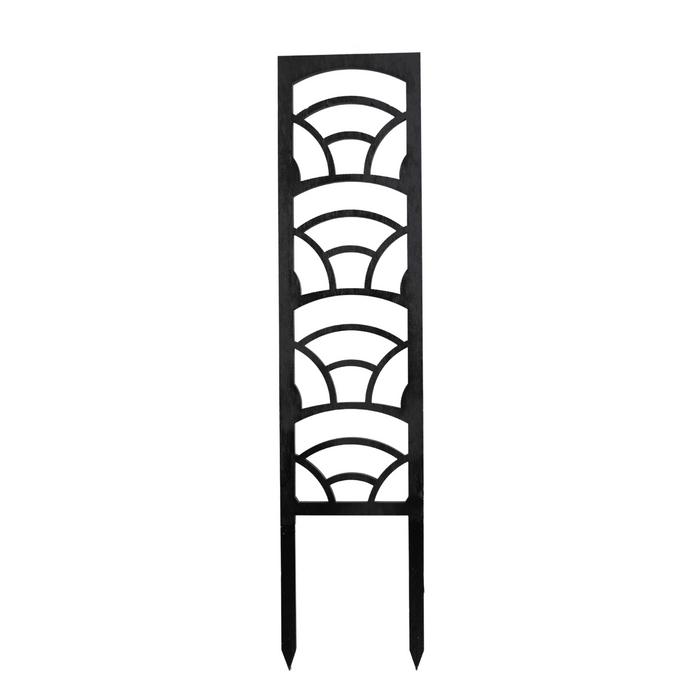 Rainbow Wooden Trellis
Original price
$39.97
-
Original price
$39.97
Availability:
in stock, ready to be shipped
Availability:
in stock, ready to be shipped
Availability:
in stock, ready to be shipped
Availability:
in stock, ready to be shipped
1 Tree Planted for Every Order
Interested in Wholesale?
If you're looking to buy in bulk for resale, we offer special pricing for our wholesale customers. Click the button below to explore wholesale options.
Buy Wholesale
 MODERN PLANT ART IS HERE 
🌿
RAINBOW WOODEN TRELLIS:
Comes with a protective layer against water;
Clear rubber coated stakes to prevent rotting;
Dimensions: 17" high x 4" wide x 0.25" thick;
Designed & made in Canada with Canadian wood;
For indoor use only.
Create a modern masterpiece with your plant.
 

✨

Introducing the Rainbow Wooden Trellis, the newest addition to the Mossify Wooden Trellis collection. This trellis takes its inspiration from the delightful arc of a rainbow, creating a playful and vibrant accent for your indoor garden. Let your climbing, vining, or trailing plants ascend this trellis, forming an arc that brings a touch of whimsy to your home.

In line with Mossify's commitment to quality, the Rainbow Wooden Trellis is masterfully crafted from high-quality Canadian Maple wood. This choice of material guarantees durability and longevity while providing sturdy support for your plants. All the while, it maintains the elegant, minimalist aesthetic that Mossify is celebrated for.

The charming rainbow-like pattern of the trellis introduces a joyful aesthetic to your indoor garden and offers the perfect framework for your favorite houseplants. Enjoy the way light and shadow dance on your walls as sunlight filters through the playful rainbow design, bringing a sense of cheer and positivity to your space.

Our instruction tags are provided in three languages – English, French, and Spanish – ensuring you have all the information necessary to effortlessly set up and enjoy your new Rainbow Wooden Trellis. With its versatile and playful design, this trellis is a radiant addition to any home or office, infusing your space with style and liveliness. Let your plants thrive and bring joy to your space against the backdrop of this uniquely designed, rainbow-inspired wooden trellis.
 Canadian sourced and Canadian made 🇨🇦
As supply chain issues are getting worse and the effort for Mossify to be as eco-conscious as possible, we have been making extreme efforts to bring manufacturing back to Canada and the United States. 

We use the best quality wood and finishes we could source. We promise you and your plants will love this trellis! It is absolutely stunning!
Notice to buyers:
This product is made from wood and is almost impossible to make two trellises the exact same. This product is made by a laser cutting machine and there may be minor burn markings. If there are any minor scratches, knots, small burn marks, small cracks in the wood or small drips from coating we unfortunately can not give a refund and will not accept returns or exchanges. We sincerely appreciate you keeping the environment in mind.
For a long lasting product, we recommend to re-seal your trellis every 6-12 months or as needed. This trellis is water resistant but not water proof, please be cautious and do not soak your wooden trellis with liquid often.
 Quality & Trees Matter ✨
We believe that a great plant support begins with great materials and construction. Each trellis is meticulously made by humans and machines together. You can feel good about it too! You are supporting local Canadian business & planting trees!!

We've partnered with One Tree Planted! 🌲
For every order we plant one tree where the world needs it most!

Since the beginning of Mossify we made a promise to be as sustainable as possible. This means using recyclable materials and trying our best to stay away from plastics! Ain't no body got time for MORE plastics.. 🌍