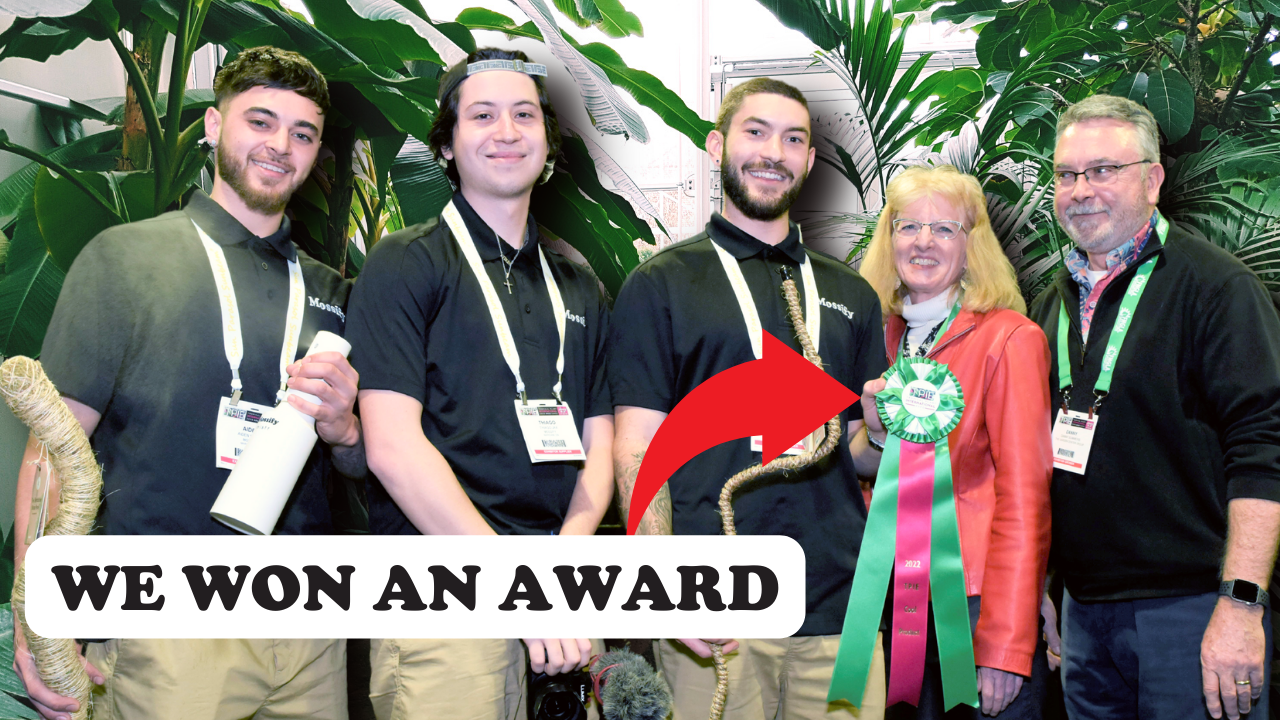 We Won A Major Plant Award (TPIE 2022) Part 3
So grateful to be apart of the plant community! It was a pleasure to join TPIE this year and meet the wonderful community face to face! 
In this video, we are thankful to accept "The Coolest Product Award" at our first ever trade show! 
Enjoy the last video in our 3 part series featuring The Mossify Guys in Tampa Florida at the Tropical Plant International Expo! :)